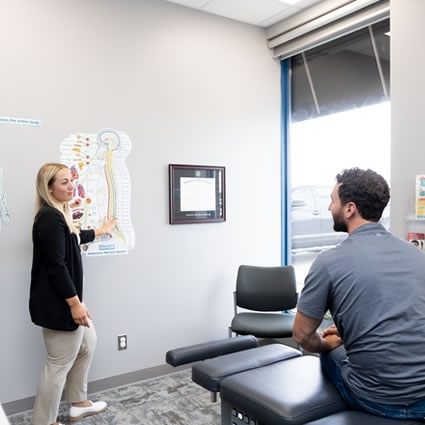 New Patients at Santin Chiropractic
People are surprised how simple and easy it is to start healing at Santin Chiropractic. We're open and honest in our communication, so you know exactly what is happening at each stage.
Our office doesn't believe in pressuring people into becoming our patients. Instead, we cultivate partnerships where you receive the information and therapy that makes sense to you. The door to our care is wide open for you to walk in, and if you step away, it's open for you to re-enter.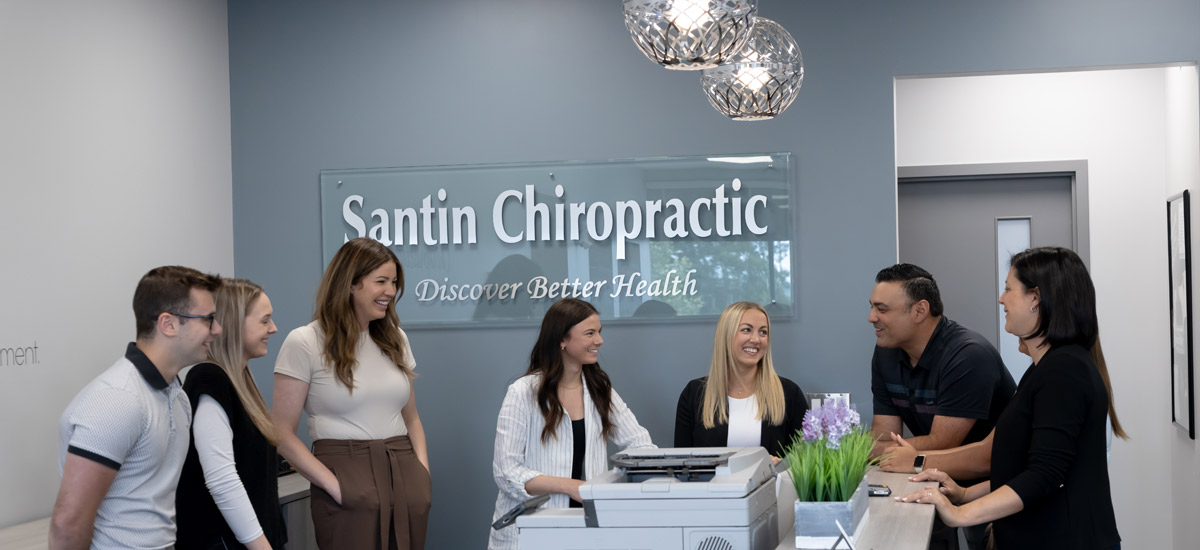 Often people spend the first 15 minutes at a medical office filling out pages of paperwork by hand. With us, you avoid this hassle, as you receive intake forms by email and/or text that you can complete before coming in.
Expect to be in the office for about 45 minutes on your first visit. You will meet with our team and talk about the reason you're seeking care. What aches or pains do you want to get rid of? What outcomes do you desire?
In addition to this crucial consultation, the initial in-person meeting may include a physical examination, INSiGHT scans, and an order for X-rays (off-site).
Your second time in the office is generally much shorter—maybe 15-30 minutes.
We will discuss with you a Report of Findings (essentially a summary of your condition) and possible care plans. As you understand your body's needs and ailments, we decide on next steps.
At this second visit, you and our office manager will also work out the plan for financing your care.
How to Find Us
For those familiar with the Thunder Bay area, we're easy to find. We're at the corner of Harbor Expressway and Fort Willand Road, next to Leon's Furniture. It's the location of the old Greyhound bus station.
For convenient public transportation, there's a bus stop right in front of our building. We also have ample parking for those who drive.
Schedule Today
Be empowered with the information to decide what care is right for you. Contact us now to book an appointment!
CONTACT US »

New Patients at Santin Chiropractic | (807) 344 4606