About Santin Chiropractic
No gimmicks, no pressure, and no ulterior motives. Santin Chiropractic is here to help you with the healing you want—that's it.
We believe transparency is the best policy when it comes to interacting with our patients. You'll find an openness and honesty from our doctors that is refreshing and helpful as you choose with our guidance the care that will lead to the results you want.
Our role is to get to know your goals and pay attention to the details, so you can progress toward living the healthy and vibrant life you desire.
Bond With Doctors You Trust
Dr. Angelo Santin, Dr. Carla Santin, and Dr. Carlee Otway create bonds with patients that start when they walk through our front door. We welcome you into an atmosphere full of life and honest, personal connection. The stage is set with the first interactions you will have with us: we will focus on you, and give you individualized care based on your goals.
Because of how thorough and upfront we are in our approach, people trust us. By the end of
your first visit
, you will know what the situation is and decide your future for yourself. We keep you well-informed and empower you throughout what is usually a surprisingly fast healing process.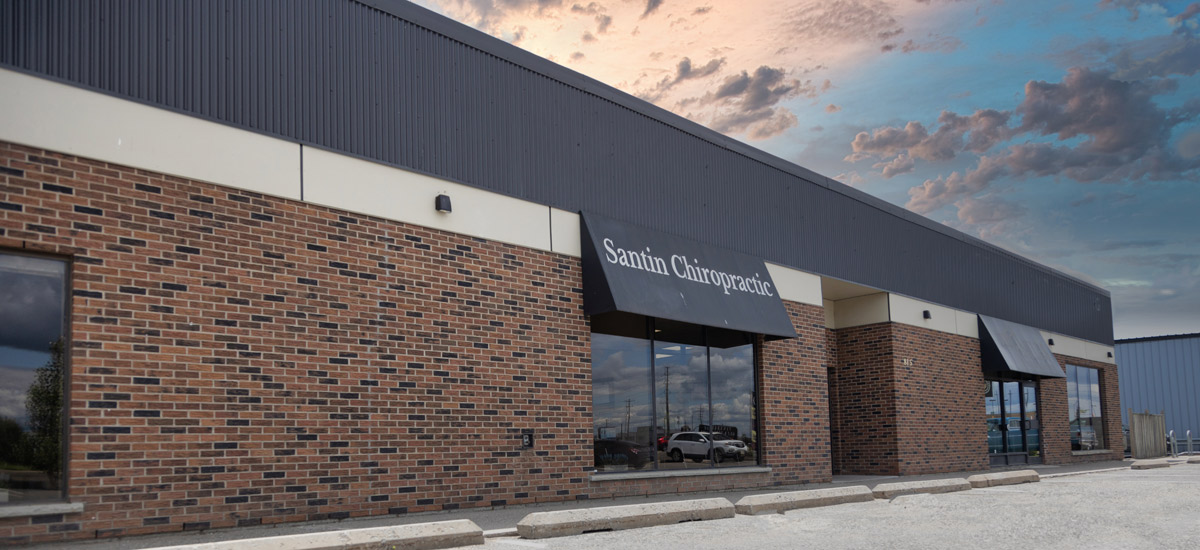 A Focus on You and the Community
We consider ourselves an integral part of the Thunder Bay community, as we work hard to serve those in the area as they need. Many have become the healthiest and best version of themselves through the safe and gentle care they have received at our office.
We have been at our current location for three years. After spending time tucked away on the corner of town, we are now in the middle of Thunder Bay, with a facility twice the size of our previous building and at ground level. We also have much more parking, making it easy for you to get a close and convenient spot.
Schedule an Appointment
You may be surprised at how quick and effective care is with us. Schedule an appointment today.
CONTACT US »

About Santin Chiropractic | (807) 344 4606