Custom Orthotics in Thunder Bay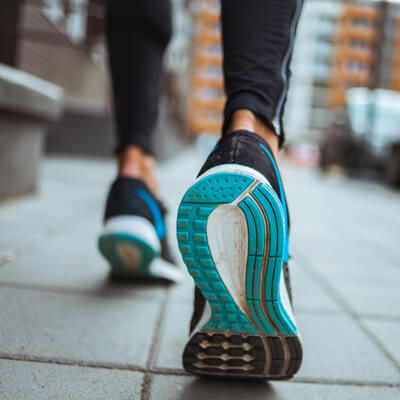 Our care extends from your head to your toes—literally! While headaches are usually tackled by chiropractic adjustments, our team at Santin Chiropractic is excited to offer custom orthotics as a way to support your feet and correct problems from the ground up.
Orthotics are custom-made medical appliances that can fit in your shoes and help you achieve holistic health. We see it as an important tool in holding adjustments you receive with chiropractic care.
How Does This Work?
The first step is to gather the information we need for proper orthotic care. We complete a detailed examination of your feet, in addition to a dynamic gait analysis and a computerized gait scan.
NEW Patients »

Our team is looking to learn what your body is doing and discuss with you what needs to be done to achieve the overall health results you want. Do we need to strengthen a muscle? Do we need to fix an imbalance or change harmful movement patterns in your walk?
Once needs are determined, we create custom inserts for you to add to your footwear and help you achieve the desired outcomes. Sometimes, we will add orthotics that vary in thickness for each foot; at other times, we give you two that are essentially the same size.
Step-by-Step Healing
By wearing custom-built orthotics, you are giving your body the best chance to maintain the corrective care methods you are receiving—most notably, chiropractic adjustments that fix subluxations or misalignments in the spine. Orthotics can also improve functionality, relieve chronic pain, and help your body recover from an acute injury.
With shock absorption softening the impact of each step, many of our patients report being less sore in their legs and feet. We also see a lower risk for plantar fasciitis, minimized experience with shin splints, and less pain in the balls of one's feet.
Schedule Today
If you are currently experiencing knee, hip, or lower back pain, orthotics may be the solution.
Contact our office to schedule an appointment and see if this care option is right for you.
CONTACT US »

Custom Orthotics Thunder Bay, ON | (807) 344 4606