Meet the Team at Santin Chiropractic
Get to Know Us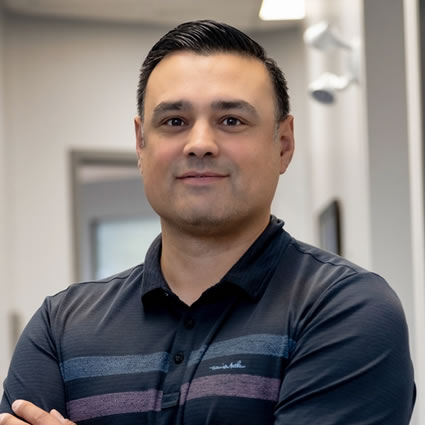 Dr. Angelo Santin | D.C.
Angelo Santin, born and raised in Thunder Bay, was introduced to Chiropractic at the young age of 16 when his cousin offered to provide Chiropractic care to Angelo's basketball team. He recalls,
I had never been to a chiropractor, and I really didn't know what to expect, but I'll never forget my first adjustment. I remember feeling like a weight had been lifted off my shoulders.
After experiencing the benefits of his first adjustment, and noticing the atmosphere in the chiropractic office as he watched happy people leaving the office smiling, his introduction to that positive environment provided him with the incentive to pursue a career in the service industry that would allow him to help people live their lives to their fullest.


Dr. Carla Santin | D.C.
Born and raised in Hamilton, Carla's passion for Chiropractic care and working with children began at a young age.
It all started when her mother was seeking advice on scoliosis, a condition her cousins were afflicted with. Her mother attended a workshop because she was desperately searching for answers that would help with her own children.
It was during that time her mother was introduced to Chiropractic care and the benefits of getting children checked early on in life. Her mother realized the importance and benefits of Chiropractic care and Carla's Chiropractic journey began.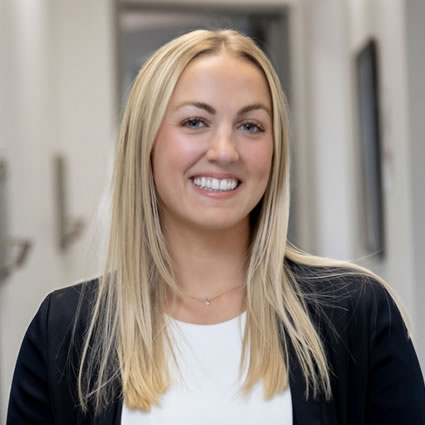 Dr. Carlee Otway | D.C.
Dr. Carlee Otway, new to the team as a fully licensed chiropractor, is very excited to share her passion for the profession here at Santin Chiropractic.
Carlee has been interested in chiropractic since 2015 when she was working as a summer student here at Santin Chiropractic. After studying kinesiology at Lakehead University, Carlee went on to continue her education at Northwestern Health Sciences University in Minneapolis, Minnesota where she graduated as a Doctor of Chiropractic in December, 2021.
Carlee is very thankful for the experience she gained over her years in Minnesota and looks forward to progressing professionally with Santin Chiropractic.


Mary Presenger | Office Manager
Mary has a handful of experience under her belt. Working in human resources for over 10 years, she has gained the skills needed to take on her new role with us as Office Manager.
Mary, born and raised in Thunder Bay, feels that nothing truly compares to living in NWO. She enjoys hiking in the beautiful outdoors that surround us and playing sports such as volleyball, basketball, and tennis. With sports comes injuries, as Mary learned when she suffered from a sprained SI joint in 2020. This is when she first sought chiropractic help and understood its true benefits and how it can help impact people's lives for the better.
Mary is excited to continue on her journey as the Office Manager and helping the people in the city she loves!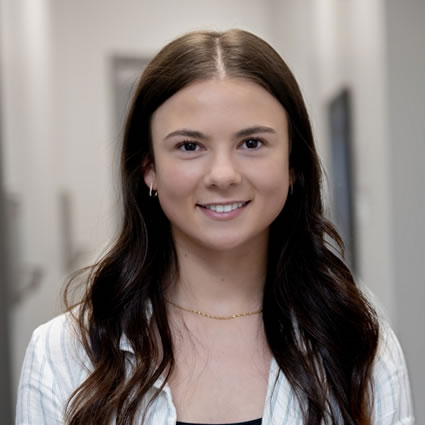 Olivia Pietrobelli | Chiropractic Assistant
Olivia graduated from Confederation College in 2021 from the Dental Assisting Program. After working as a dental assistant for a year at a local orthodontic office she decided to take on a new role as a Chiropractic Assistant.
The skills she has gained while working as a dental assistant make her a great fit here at Santin Chiropractic.
In her spare time Olivia enjoys traveling, hiking and spending time with family and friends. Say hi to Olivia next time you pass the front desk!


Mikayla Grant | Registered Kinesiologist
Born and raised in Thunder Bay, Mikayla's love for the human body started after she experienced different injuries and how different health care professionals helped her recover. She attended Lakehead University where she completed her Honours Bachelor of Kinesiology in 2020 and her Masters of Science in Kinesiology in 2022.
Mikayla is a Registered Kinesiologist with the College of Kinesiologists of Ontario and is a member of the Ontario Kinesiology Association. Mikayla is excited to be able to learn and pass on her knowledge about why exercise is an important part of recovery and staying healthy.
When she is not at work she can usually be found at the gym, spending time with friends and family, exploring a new part of NWO or at the lake

Meet the Team at Santin Chiropractic | (807) 344 4606